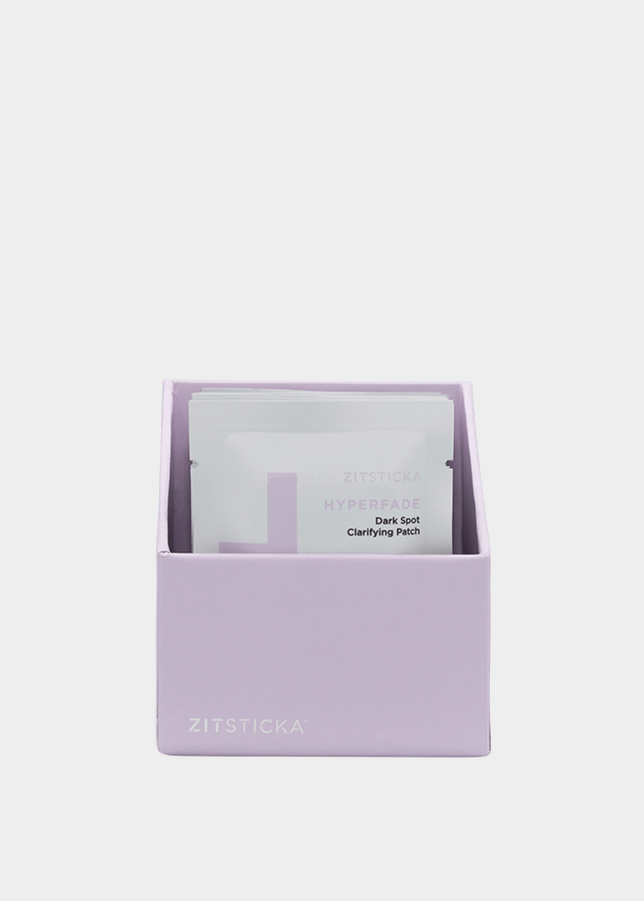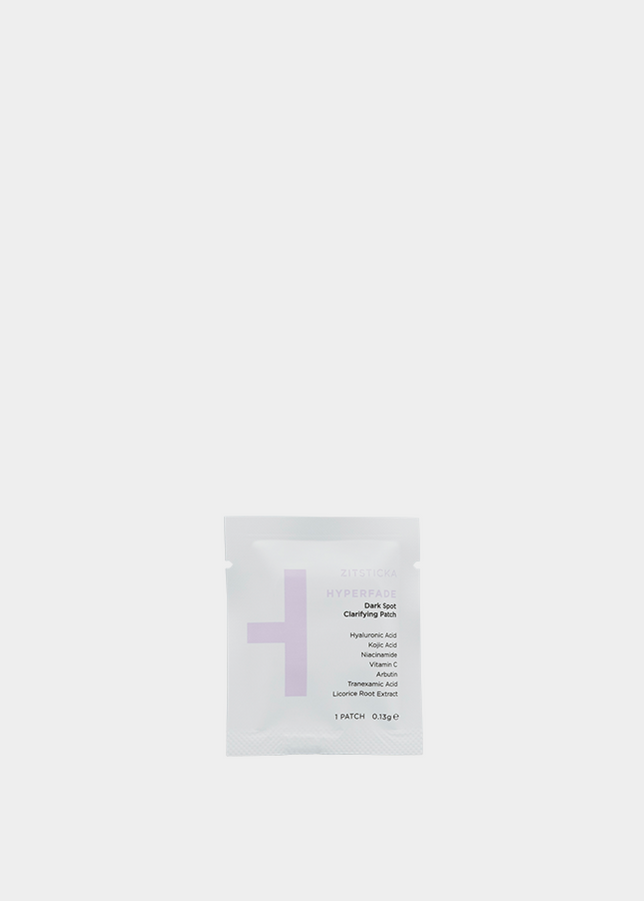 ZitSticka
Hyperfade
ZitSticka's HYPERFADE microdart patch fades any residual marks that remain after the zit itself has deflated - a mop and bucket for the post-zit aftermath.
1. Cleanse target area and allow to dry.
2. Once dry, apply HYPERFADE patch onto dark spot.
3. Leave on for 2+ hrs for microdarts to dissolve (for best results, leave on overnight).
4. Repeat every 3 days for 2 weeks (or until dark spot has faded to satisfactory levels).
5. Always wear SPF when out and about!
Find out if any of your friends have bought this before.
INGREDIENTS
Sodium Hyaluronate, Niacinamide, Ascorbic Acid, Macadamia Seed Oil, Arbutin, Water, Kojic Acid, Glycyrrhiza Glabra Root Extract, Tranexamic Acid, Citric Acid.
BENEFITS
01. BRIGHTENING

02. REPAIRING

03. RESURFACING