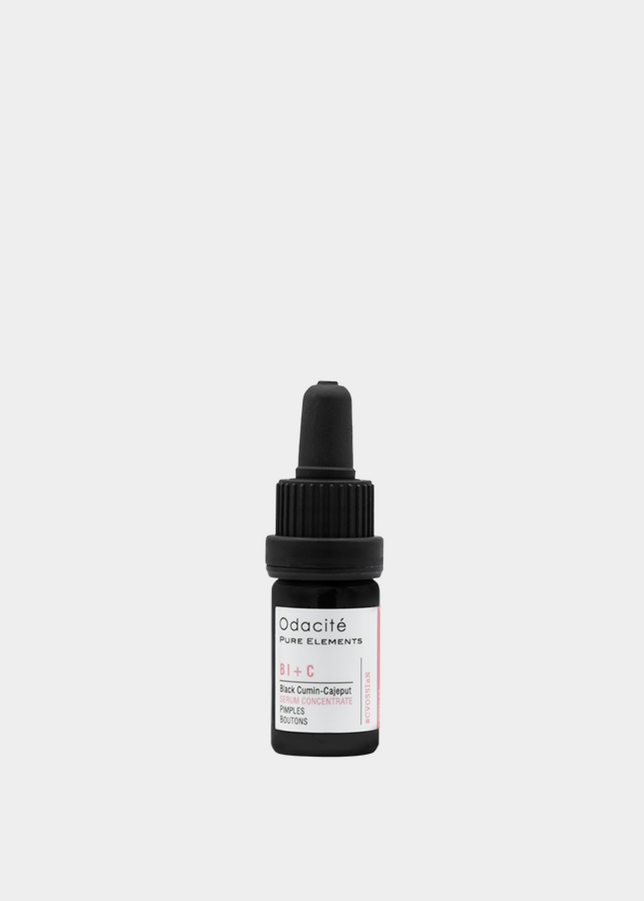 Odacite
Bl+C Pimples Serum Concentrate
Clear skin fast with this award winning Pimples Serum Concentrate. Unlike others, the innovative concentrate doesn't rely on drying out your blemish with overly astringent and aggressive formulas that can leave a scar or dark spot. Formulated with potent purifying actives and soothing Vitamin E to visibly improve the appearance of pimple-prone skin while never over-drying skin.
Find out if any of your friends have bought this before.
INGREDIENTS
"Nigella Sativa [Black Cumin*] Oil, Melaleuca Minor [Cajeput**] Leaf/Twig Oil, Tocopherols [Vitamin E] Oil *Highest grade cold-pressed virgin oil **Organic "
BENEFITS
01. CLEARING

02. DETOXIFYING

03. CALMING