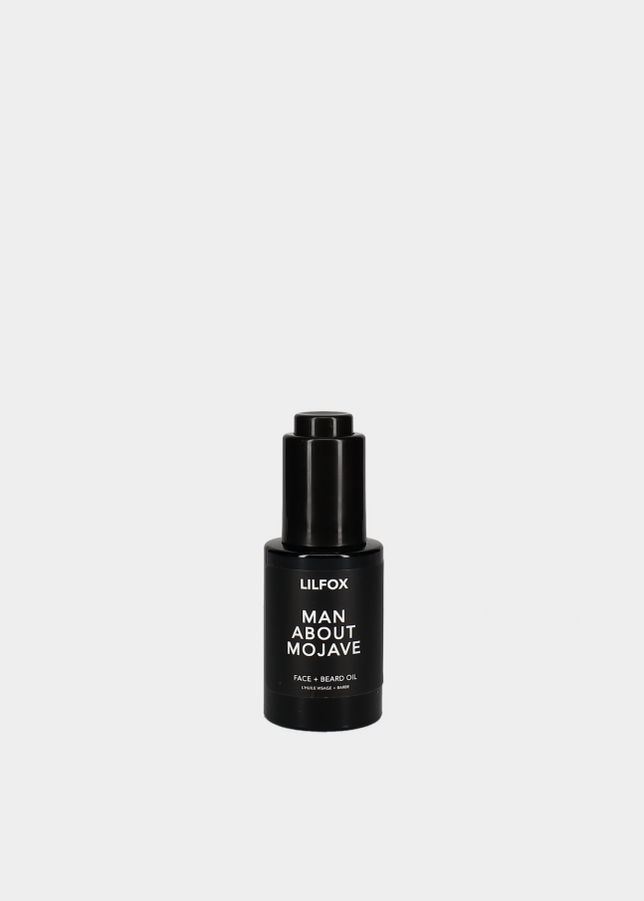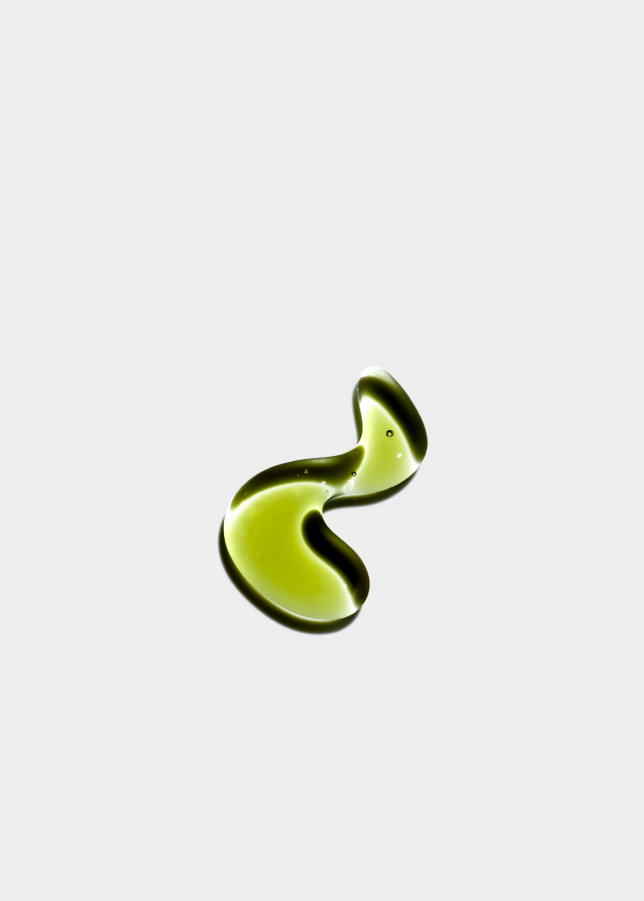 Lilfox
Man About Mojave Face + Beard Oil
Add a bit of moisture and manly glow with the light and easily penetrating oil blend, Man About Mojave, a cocktail of rare organic prickly pear seed, grape seed, jojoba, hemp seed and a touch of rich argan oil. Encourages healthy cellular metabolism and protects with adaptogenic desert oils and extracts. Desert plants of prickly pear fruit, jojoba, agave, cholla cactus and sand verbena infuse skin's barrier with hydration to help skin flourish in the most challenging environments.
Moroccan Argan Oil, Prickly Pear Cactus Oil, Pomegranate Seeds, Hemp Seed Oil, Desert Succulent Extracts of Evening Primrose, Sand Verbena, Agave, Joshua tree, Cholla Cactus, Ocotillo, Creosote Bush.
SEE FULL INGREDIENTS
Find out if any of your friends have bought this before.
INGREDIENTS
O. ficus indica (Prickly Pear) Oil*, S.chinensis (Jojoba) Seed Wax*, V.Vinifera (Grapeseed) Oil*, A.spinosa (Argan) Oil*, C.Sativa (Hemp Seed) Oil*, E.Palmitate + O. Biennis (Evening Primrose) Root Extract + A. Villosa Leaf (Sand Verbena) Extract + A. Americana (Agave) Stem Extract + T. Brevifolia (Joshua Tree) Root Extract + O. Cocconellifera (Cholla Cactus) Flower Extract + F. Splendens (Ocotillo) Stem Extract + L.Tridentata (Creosote Bush) Extract, Helianthus Annuus (Sunflower) Seed Oil + Opuntia Tuna (Prickly Pear Fruit) Extract, R.idaeus (Red Raspberry Seed) Co2*, C.sinenis (Camellia) Oil*, N.sativa (Black Cumin ) Oil*, P.Cablin (Patchouli) Oil*, V. Zizanoides (Vetiver) Oil* , P. Graveolens var. roseum (Rose Geranium) , C. Reticulata (Green Mandarin) Oil, Officinalis (Rosemary) Extract + B.Campestris (Rapeseed) Oil, B.Carterii (Frankincense) Co2 Extract** *Certified Organic ** Wildcrafted
BENEFITS
01. HYDRATING

02. SOOTHING

03. CLEARING